What should you expect from a tote bag? Space and accessibility are the first features that spring to mind. When you're on the move, you need to be able to easily toss your belongings inside and be out the door in a second.
But this on-the-go lifestyle takes a toll on your tote. Especially for those commuting around the city. Tote bags in Chicago can wear out quickly if they're not quality.
Of course, you want it to look nice too. When you think of a tote, especially a durable one, you may imagine something large and bulky, but does it have to be that way? Does practicality come at the cost of style?
We don't think so. That's why we designed the Commuter, a tote bag from Chicago that's as versatile as it is stylish. Whether you're going out shopping, running errands downtown, or travelling around, the Commuter is ready to go with you.
---
A Better Tote Bag for Chicago and Beyond
The Commuter perfectly balances function and fashion. Made with Italian leather, the bag is highly durable, yet soft to the touch. A magnet-closure keeps your possessions safe, yet allows you to quickly access them as needed.
Women carrying totes in cities like Chicago tend to have bigger items on hand: laptops, tablets, a spare part of shoes - space isn't a problem for the Commuter. You'll find yourself with plenty of room to get through your day.
As for smaller items, you won't have to worry about digging around for pens, lipstick, or your phone. The Commuter has a built-in slip pocket for added convenience.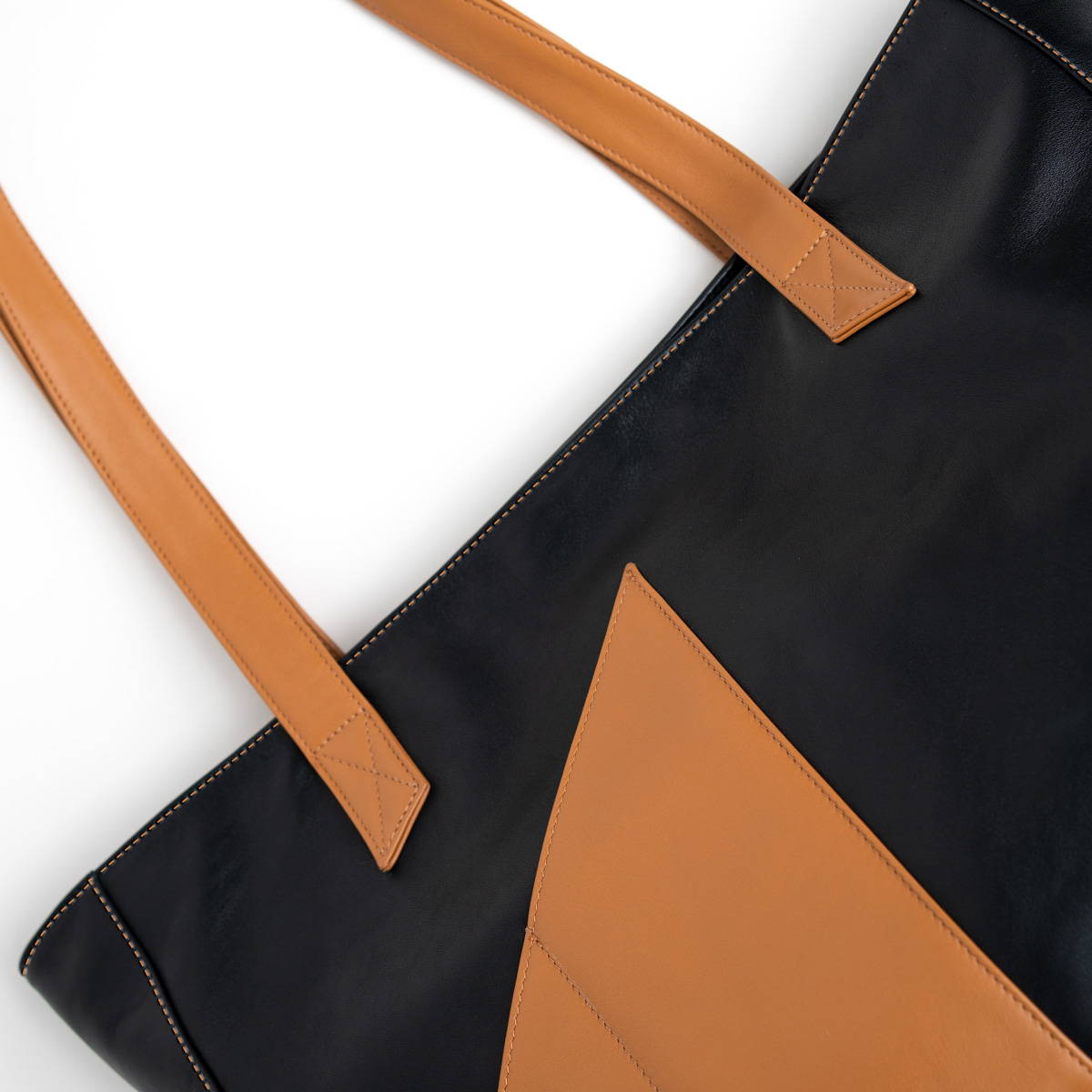 Matching Your (Life)style
A good tote shouldn't compromise your outfit; it should enhance it.
That's why the Commuter comes in a range of styles and colors. There is the classic black, as well as a neutral grey or subtle brown. Can't decide between them? We also offer a navy blue & emerald green.
No matter the color, your tote is constructed with the same quality craftsmanship.
A No-Compromise Tote Bag
Whether you're looking for a tote in Chicago, or a tote to take on vacation, the Commuter will go anywhere you need it and will look great along the way.
Don't settle for a bulky, low quality bag. It shouldn't be enough for your tote to just carry a few possessions, it should be able to carry the highest expectations.
When it comes to that, the Commuter has room to spare.
---