Sometimes, you want to be able to go out without having to carry what feels like half of your personal belongings with you. But there are those few items that you need no matter where you go. Your pockets (if you even have pockets) aren't going to fit them because let's be honest, our pockets aren't actually designed to hold or carry much of anything.
So what do you do? Do you pull the wallet out of your purse and try to juggle that for the evening? Or do you toss everything into an unorganized wristlet that spills half its content every time you open it?
At Holly & Tanager, we're not big on compromises. That's why we created a women's wristlet in Chicago that functions so well as both a wallet and a wristlet that it's practically its own purse.
It's called the Champion, and it's here to save you from debating what accessory you're taking out tonight.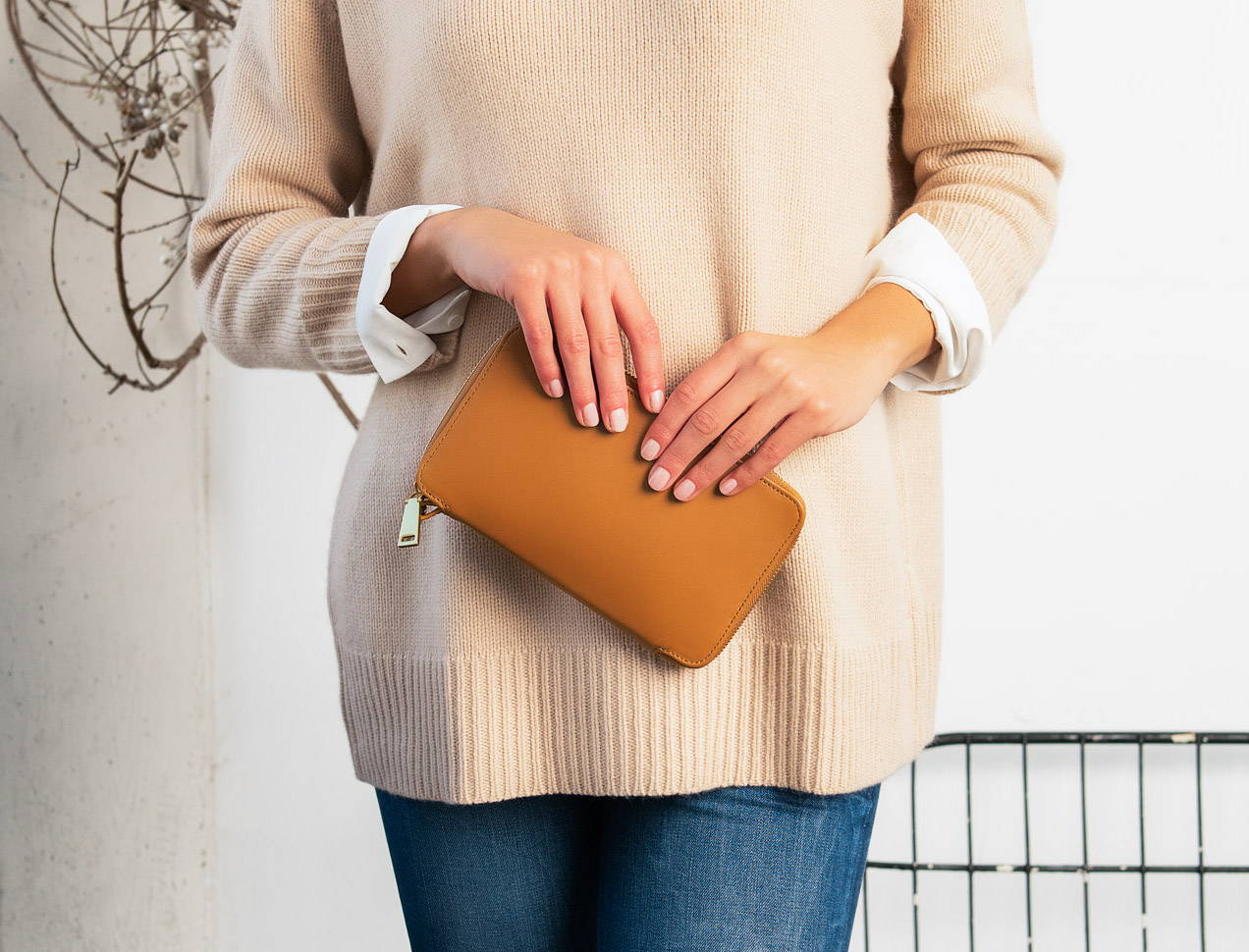 A More Organized Wristlet. A More Convenient Travel Wallet.
Standard wristlets are great, but they've always lacked interior storage and organization. You get a pocket, maybe two, and three slots for cards, max. We set out to make a better women's wristlet for Chicago ladies and beyond.
The Champion changes everything you've known about wristlets, combining their portability with the functionality of a wallet.
The result is a travel wallet from Chicago with five cardholder pockets, one ID pocket, two interior slip pockets, and two interior zip pockets, all wrapped up in beautiful Italian leather.
That's not to say this is just a wallet with a strap clasped onto it. With the Champion, we have elegantly combined the light weight simplicity of a wristlet with the sorting capabilities of a wallet to create the perfect accessory for anyone who doesn't want to be weighed down.
With this women's travel wallet from Chicago, you can carry all of the essentials for a night out, and then some.
Should you need to quickly upgrade your carrying capabilities, the Champion slides perfectly into a purse or tote, so you don't have to waste time transferring cards and personal items.
The Champion comes in a variety of colors so you can find the perfect accent for your ensemble. Don't lose the fight of fashion vs functionality. Buy the Champion and live victoriously.