WHERE FASHION MEETS FUNCTION
It's a sad sight to see a woman walking through the city, juggling an overflowing purse and a tote while trying to get through her day. She could opt for a spacious backpack, but they tend to be bulky and unattractive or prone to wear and tear.
We understand how it is.
You want to live a full life, and you want to maintain your personal style/fashion while doing it. That's why we started Holly & Tanager, a fashion startup from Chicago that places equal importance on fashion and function.
Our products are made by women, for women, helping you accommodate your lifestyle effortlessly.
Each of our Chicago fashion brand products are designed to get you through your day, whether you're navigating downtown or taking a trip across the country.
Our lead product is The Professional, a backpack purse that effortlessly converts into a tote, providing unrivaled function with stunning fashion. It's most unique feature, however, is its compartmentalization, providing a convenient place for all your belongings.
Next, we have The Commuter, a tote that's perfect for traveling, shopping, and stopping around town. With an array of available colors, The Commuter is ready to go with any style, working as either a subtle statement or a bold accent for your daily ensemble.
For lighter loads, there's the Companion, a cross-body clutch available in Max and Mini to meet you where you're day is at. Both work hands-free or strapless, depending on your preference. Additionally, The Companion Mini slides perfectly into the Professional.
Finally, there's The Champion, a wallet-wristlet hybrid that's large enough to fit your essentials without weighing you down. The Champion can either fit inside any of the previous items, or function just fine solo.
All our products are made with the same quality standards and attention to detail, with Italian leather exteriors, gold and silver hardware that won't chip, and flawless assembly that can handle the most relentless commute schedule.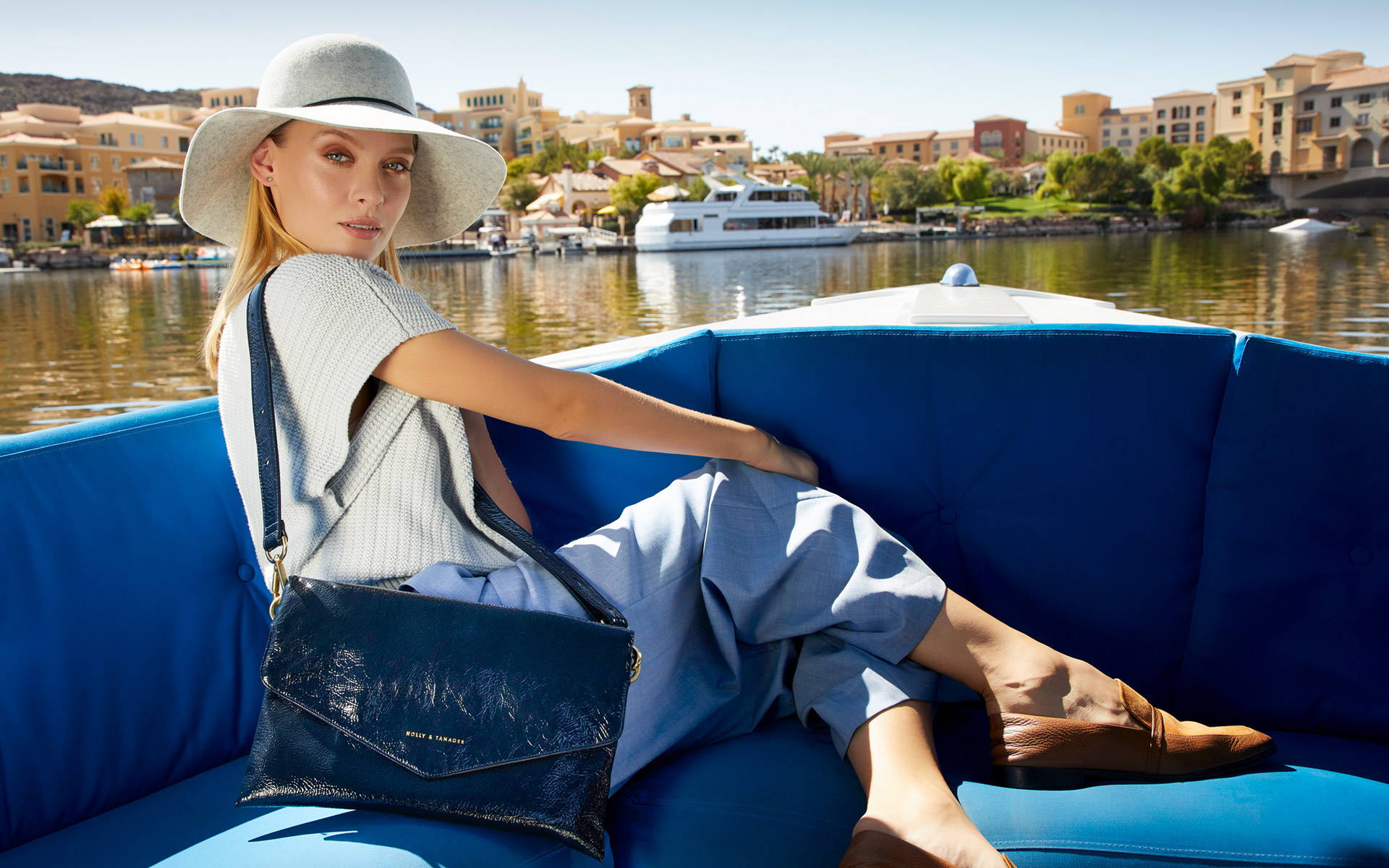 A Proud Chicago-Based Fashion Brand
As a fashion startup in Chicago, we know how it is commuting around with a day's worth of belongs. You already have schedules, traffic, people, and weather to deal with. It shouldn't be a struggle to figure out what purse or bag to take along.
That's why we created a system of bags, clutches, and wallets that can do it all in style.
Because function should never come at the cost of fashion.