When you're heading out the door for a big day, there's an important question you need to answer: can you get by with a purse or do you need a backpack?
One offers a lighter, more stylish approach. The other provides superior storage and portability.
We say, why settle for one when you can have both?
Holly & Tanager presents the Professional, a backpack purse from Chicago that allows you to carry all of your items and look good while doing it. With its supple Italian leather exterior and spacious interior, this all-in-one solution provides class without compromising convenience. Including a suitcase handle sleeve pocket on the back of the handbag.
But the Professional is more than a stylish leather backpack from Chicago. This bag easily switches from backpack to tote to cross-body bag to meet the needs of your daily lifestyle.
Don't waste time debating which bag or purse to take. Get the backpack purse that does it all.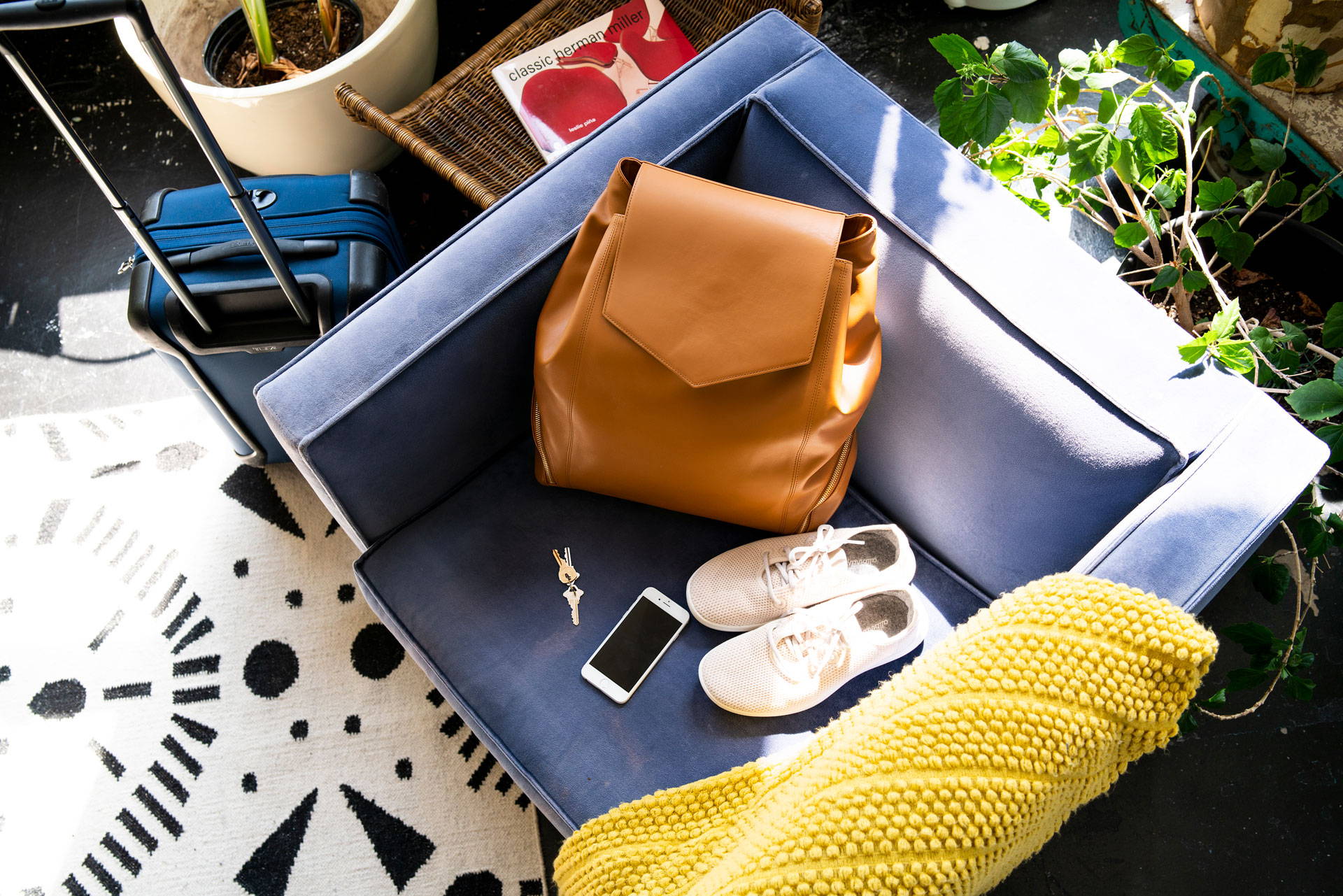 The Perfect Backpack Purse from Chicago
For too long, backpacks have been treated like something you say goodbye to once you finish school. They're labeled as childish, bulky, and unattractive.
But their usefulness is impossible to deny. A proper backpack feels like it has room for everything. That's why we designed the Professional, a leather backpack from Chicago that looks as good as a purse and functions as well as a backpack.
On the outside, you'll find beautiful, soft leather fashioned together with gold and silver hardware that won't chip. Including a flap to keep your items secure within your Professional.
On the inside, you'll find a 17-inch padded laptop sleeve, a large two top-button pocket with an additional zip pocket, and four slip pockets. Additionally, there's a bottom zipper pocket separate from the rest of the bag that's perfectly capable of storing shoes, extra clothes, and more.
If you need to get through a full day without making a pitstop at home, this is the leather backpack for you. And for the less busy days, it still functions fabulously as a tote or purse.
Wear a backpack and feel like an adult. Buy the Professional today.